Clean Wave®  LAUNDRY
If you're looking for an upscale laundry in Fort Lauderdale, you've come to the right place. We didn't give ourselves the tagline, "More than just a laundromat" for no reason. Clean Wave® makes its upscale statement clear with a sleek, modern interior inspired by the ambiance of a cozy coffeehouse atmosphere, inviting customers to relax and linger a little longer.
Clean Wave® has partnered with a local chalkboard artist to create beautiful designs for our customers.
We are located at 3101 Davie Blvd. Fort Lauderdale, FL 33312 #ridetheWAVE™
"Clothes dry quickly with a single cycle."- Johanna Acevedo
"Clean and plenty of large machines."- Martin
"Year 2020 washer and dryer."- Carl Pierre
"The laundromat is very clean and comfortable!"- Ryun Alarcon
"Clean and upkept well."- Juan Quintero
"Clean, updated and fast."- Karen Martin
"Innovative technology and easy self service."- Tc Designz
"Clean laundromat in Davie! Nice to have a clean place to clean your clothes."- Steffen Cherry
"Very nice laundry place clean new machines and nice staff."- BB KK
"Nice and clean. Comfortable Sitting Area."- Arian Harvey
24 Hour Laundry
24 Hour Laundry on Davie Blvd.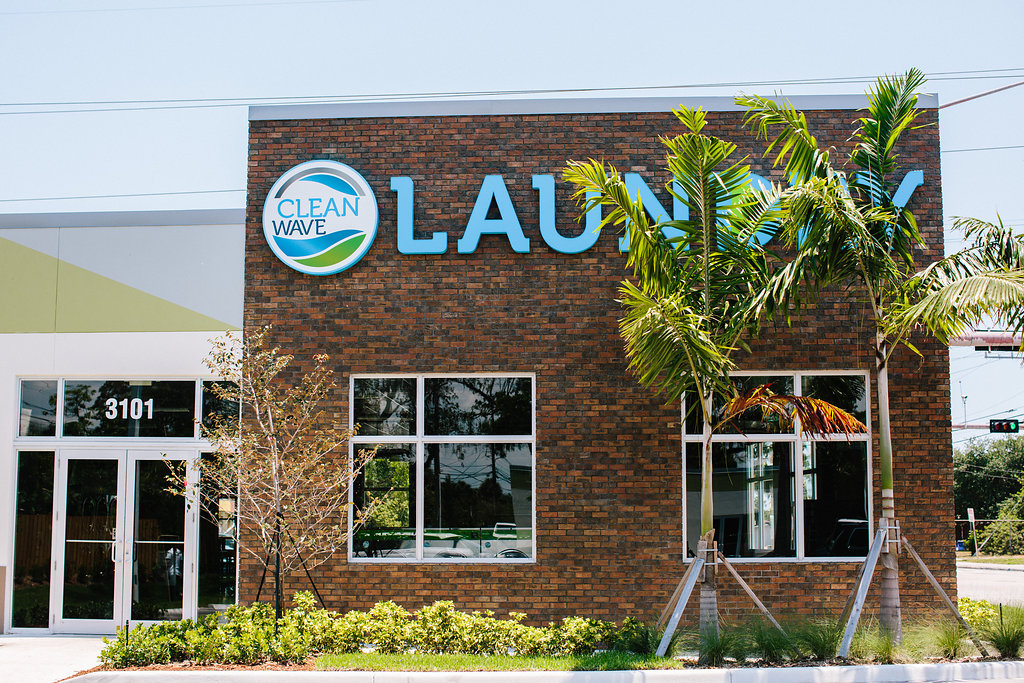 24 Hour Laundromat
24 Hour Laundromat located on 3101 Davie Blvd., Fort Lauderdale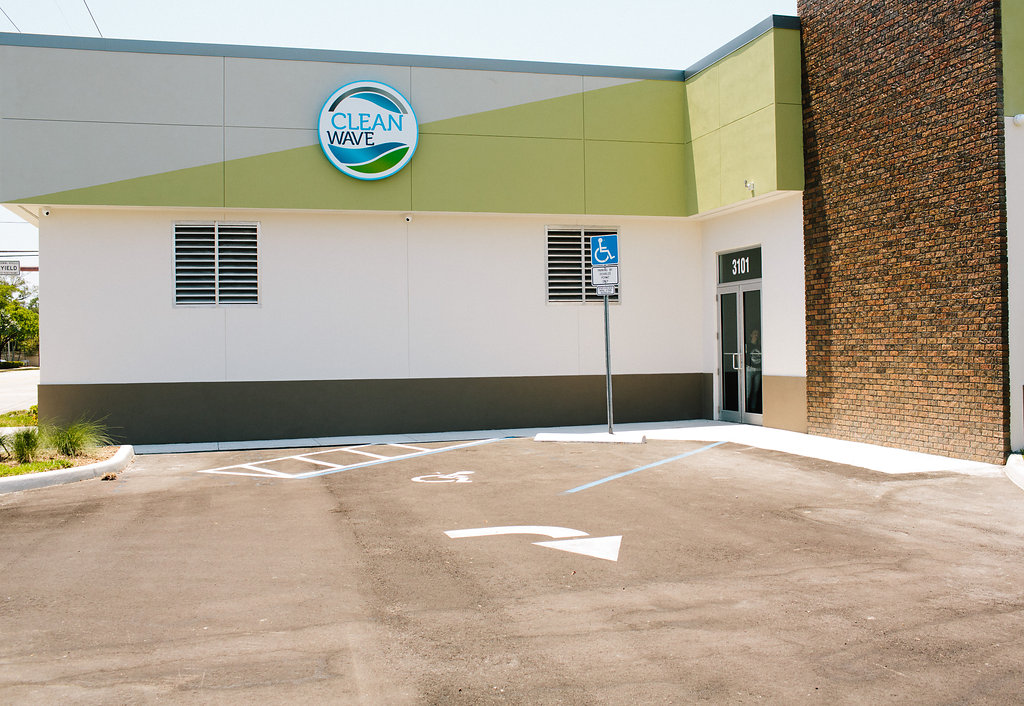 Local Laundromat
Local laundromat in Fort Lauderdale, Florida.
Self Service Laundry
Self Service Laundry with washer capacities up to 100lbs and dryers up to 75lbs.
Laundromat Prices
Laundromat washer prices starting at $2.95.
Clean Laundry
Clean and spacious laundry with 83 machines.
Fluff & Fold
Come try our Fluff & Fold service starting at 75¢/lb.
Self Service Laundromat
Self Service Laundry open 24 hours with 35 parking spaces.